Fill Out The Form For a Free, Confidential Talc Case Review ↓
Women Diagnosed with Ovarian Cancer, Fallopian Cancer, or Peritoneal Cancer, May Be Eligible for Significant Financial Compensation. →
Were You Diagnosed with Ovarian Cancer, Fallopian Cancer, or Peritoneal Cancer After Regular Baby Powder Use?
Consumers who were diagnosed with Ovarian, Fallopian, or Peritoneal cancer after using baby powder products by Johnson & Johnson, may be entitled to significant financial compensation.
By clicking 'Get My Free Case Review' and submitting my request, I confirm that I have read and agree to the privacy policy of this site and that I consent to receive emails, phone calls and/or text message offers and communications from Pulaski Kherkher, PLLC, and its network of lawyers and advocates at any telephone number or email address provided by me, including my wireless number, if provided. I understand there may be a charge by my wireless carrier for such communications. I understand these communications may be generated using an autodialer and may contain pre-recorded messages and that consent is not required to utilize Pulaski Kherkher, PLLC's services. I understand that this authorization overrides any previous registrations on a federal or state Do Not Call registry. Accurate information is required for a free evaluation.
FDA Issues Safety Alert and New Constituent Update Warning Consumers to Avoid Using Johnson's Baby Powder After Testing Positive for Asbestos
Have you been diagnosed with...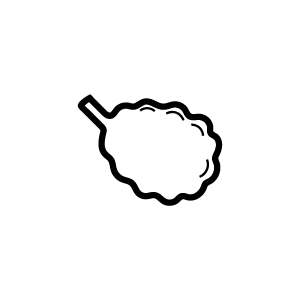 OCTOBER 18, 2019 – Thousands of consumers are blaming Johnson & Johnson for hiding that their product is contaminated with cancer-causing asbestos that led to their development of ovarian cancer.
More than 16,800 lawsuits are currently pending across the country, filed on behalf of patients and their loved ones who developed cancer after using the product for personal use.
And while Johnson and Johnson has been denying their baby powder products contain asbestos, the FDA recently found asbestos in J&J's baby powder and issued a warning to consumers to avoid using it.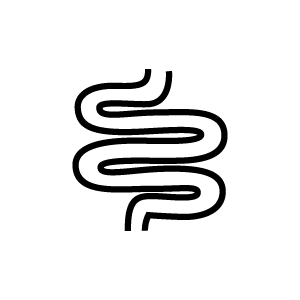 ... after using baby powder?
The Talc-Cancer Connection
Talc is a mineral found naturally in the environment. However, asbestos is also found in the same environs, and research suggests that asbestos shards can contaminate talc powder products like baby powder. When used regularly for feminine hygiene, any shards contaminating the talc powder can travel into a woman's reproductive system and become embedded in the tissue. Over time, the particles can cause inflammation, which can lead to the formation of cancerous cells. Thousands of women across the country have allegedly been affected by talc cancers, and many are using the legal system to hold Johnson & Johnson liable for the injuries they have sustained.
Research has shown a potential connection between talc use and ovarian cancer since the 1960s, and by the 1970s, scientists were questioning possible asbestos contamination in baby powder products. Even though scientists are still analyzing and evaluating the risks of talc use, J&J has been promoting its baby powder products as safe and effective for decades. But women and their families are not being silent about the potential risks and dangers of talc use, and they are using our attorneys to ensure their voices are being heard in courtrooms across the country.
J&J Ordered to Pay Billions in Baby Powder Cancer Lawsuits
During the past few years, Johnson & Johnson has been ordered to pay billions out to victims and their families over baby powder cancer injury claims including:
$55 million

to a South Dakota woman diagnosed with cancer

$110 million

to a woman in Virginia who developed cancer after baby powder use

$417 million

to a woman in California who blamed baby powder for her cancer

$70 million

to a Missouri woman who also developed cancer after talc use

$72 million

to the family of a woman who died from ovarian cancer

$117 million

to a man who blamed his mesothelioma on baby powder use

$4.6 billion

to 22 women who were diagnosed with ovarian cancer after baby powder use
URGENT: Limited Time to File you claim, File Today
If You Developed Cancer After Using Baby Powder, We Can Help
For decades our attorneys have fought pharmaceutical giants to hold them accountable for the products they make, and we are standing ready to fight for you now. If you or a loved one developed ovarian, fallopian, or peritoneal cancer after regularly using talcum powder, contact us now for a free case evaluation to learn whether you are entitled to seek maximum compensation for your injuries. Complete the form above to learn more.
Attorney Advertising Disclaimer: The information you obtain at this site is not, nor is it intended to be, legal advice. You should consult an attorney for advice regarding your individual situation. We invite you to contact us and welcome your calls, letters and electronic mail. Contacting us does not create an attorney-client relationship. Please do not send any confidential information to us until such time as an attorney-client relationship has been established. Prior results do not guarantee a similar outcome.
Pulaski Kherkher, PLLC, 2925 Richmond Avenue, Suite 1725, Houston, TX 77098 © Copyright 2019